Love, Life and Goldfish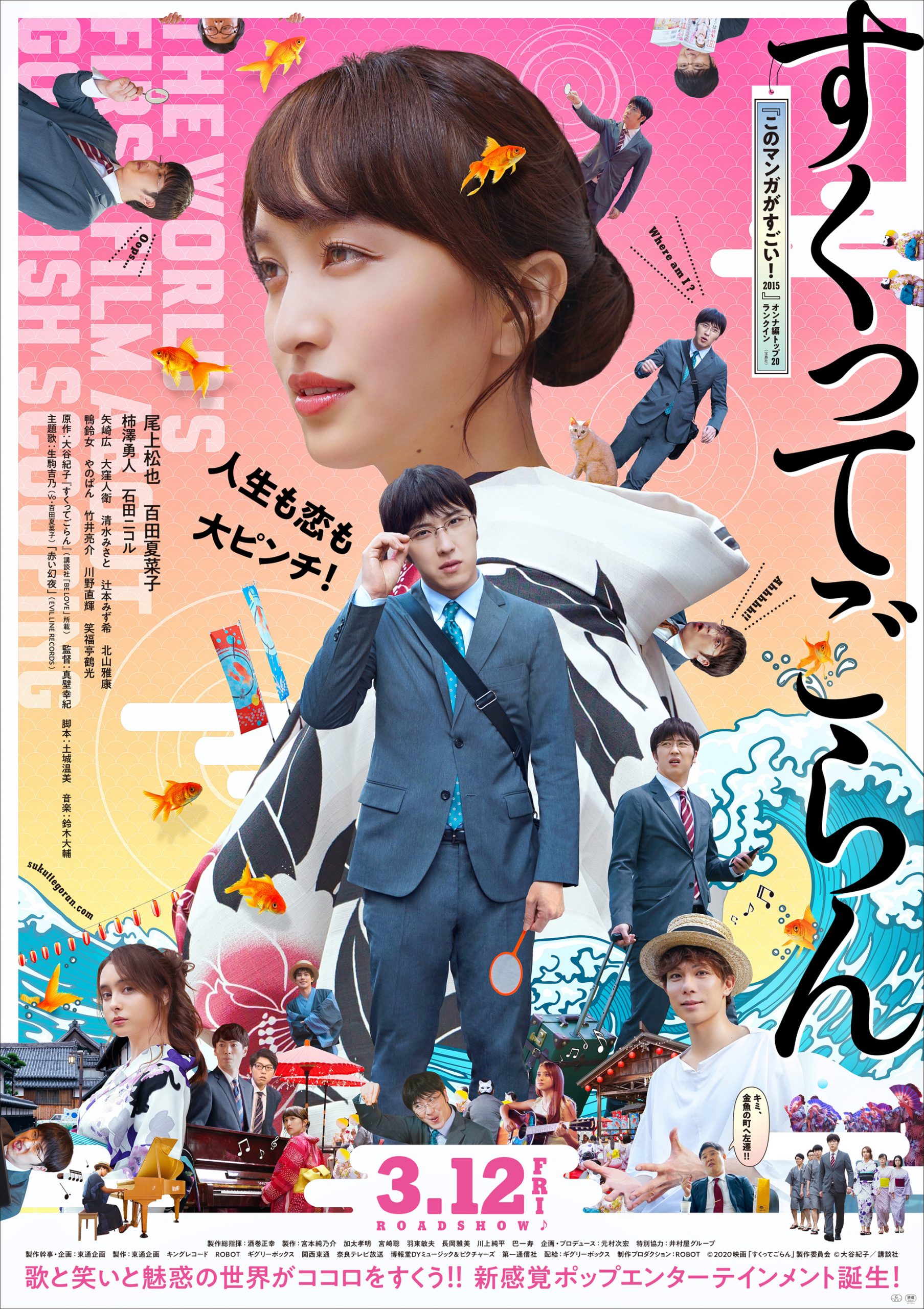 Makoto Kashiba is angry and depressed after losing his job as an elite banker and being sent to the countryside. By chance (Or is it fate?) he meets Yoshino, a beautiful girl, and the man she's in love with: master pianist and goldfish catcher Noboru Oji. Bonds between them form, and a love triangle begins…
Love, Life and Goldfish is a hilarious, and at times sad, human drama that depicts the growth of its charming protagonists, told with song and music.
キャスト

Mtsuya Onoe (TV drama "Hanzawa Naoki")
Kanako Momota (from Momoiro Clover Z)

スタッフ

Yukinori Makabe ("I am a Monk")

コピーライト

©2020 SUKUTTEGORAN FILM PARTNERS ©Noriko Otani/ Kodansha

B/D発売元

2020/ Length: TBA/ Romance, comedy, musical/ Release Date: March 2021

事業領域